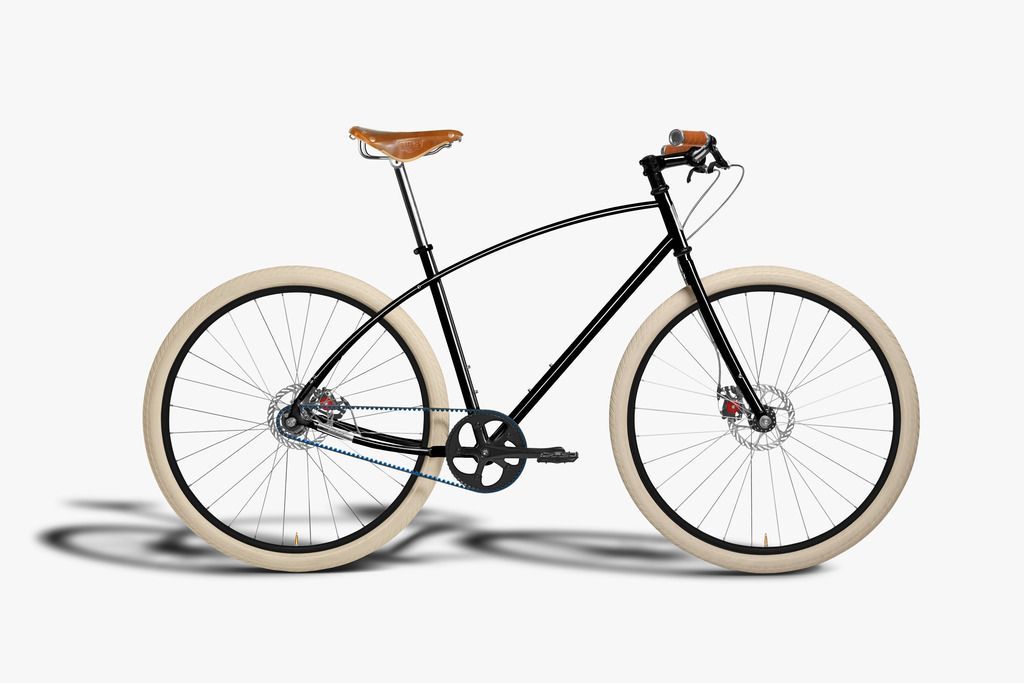 Donate $10 or more to Bike Recycle Vermont by April 21st and you'll be entered to this Budnitz bicycle.
We'll draw the winner on Tuesday, April 21st at American Flatbread's Benefit Bake for Bike Recycle Vermont. 
What is a Benefit Bake? Once a month, American Flatbread donates a portion of flatbread sales to local non-profits. Come join us for dinner and a couple beers, donate to enter the raffle, check out the silent auction of bike goodies, and celebrate the onset of the bike season with the two shops while supporting our sister shop, Bike Recycle Vermont.
Why does Bike Recycle Vermont deserve your support? Because they help get a lot of people in Vermont on bikes who might not have access otherwise. Check it:
A snapshot of Bike Recycle Vermont from Old Spokes & Bike Recycle on Vimeo.
Can't join us for the Benefit Bake? You don't have the be present to enter or win the raffle -- you can buy tickets below or in-person at Old Spokes Home, Bike Recycle Vermont, Maglianero, or Flatbread. Flatbread kicks back dollars to Bike Recycle from takeout orders, too, so you can eat pizza and support the shop in the comfort of your own living room. #winning
More about the Budnitz Steel Model No.3 size M in a Honey trim:
Brilliant on road, and a blast off of it, the Budnitz No.3 was specifically engineered as a very fast go anywhere, do anything bicycle.

With available ultralight steel frame, giant 29­inch wheels, a long wheelbase for stability, and room for big 2.35­inch racing tires, this bicycle provides a fast and smooth ride over an endless variety of road conditions. Equally at home on smooth pavement, rough asphalt, gravel, and dirt. Jumps curbs, cuts corners, and flies over rocks and potholes with elegance and ease.

The No.3 twin­tube single arc cantilever smooths road shock while providing lateral stiffness for speed. The quiet and clean carbon belt drive lasts virtually forever and won't get your pants dirty.

Built by hand with Budnitz titanium riser handlebars, titanium seatpost, stem, and badges.
Sold? Join as at the Benefit Bake at American Flatbread on Tuesday, 4/21 5PM - close!
Click here for full contest details.
Thanks to our sponsors, especially Budnitz Bicycles.